I receive notice of new comments on some of the blogs here on PokerWorks, Tony G. is one of them. The very last comment on this post speaks of some wrong doing that Tony did to Ralph Perry. What did he do? Beat him in the Moscow Millions tournament? Now if the comment was supposed to go on this first YouTube video on Intercontinental Poker, then the commenter may have some grounds for his stupid comment. But having dealt to Ralph Perry since he was a $20-40 H player, shooting glare daggers and throwing cards at my fingers when he missed a hand, I think Tony says what I would like to have said to Ralph a lot of times over the years.
And it just gets better, if you scroll to the last YouTube video on this post, you get to watch a clever play of Tony as a Mangalor, attacking Ralph Perry in the same hand. I have laughed my butt off every time I've watched this video. Don't just take my word for it though, go watch it and come back with a comment.
Speaking of poker…my oh my…how could that topic ever come up here? Don't you just love these kind hands?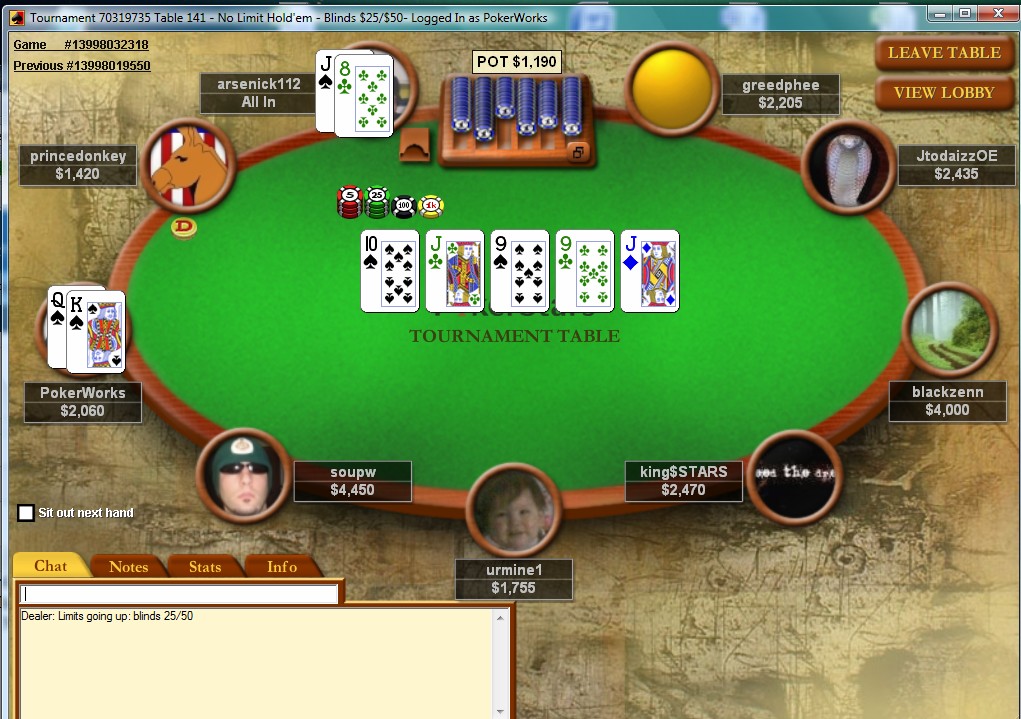 Mr. Jack-8 off suit went all in on the flop. Ahhhhh…gee…of course I called. Not to worry, he dragged the chips.
I did win a 7 card stud tournament last night – micro limit – but who cares about the limit? It's a moral victory if nothing else and it adds a wee bit to my BR.
Gotta fly…yes my broom is waiting, with a string of colored lights and all kinds of tinsel and flocking. MERRY CHRISTMAS!