It's been about two months since the last Project City Center update. These kids are working 24 hours a day. The dozers are dozing, the guys are doing whatever guys do on a construction site, the hammering noise of construction is neverending. See the previous update here. The newest update is here.All photos are from the 6th floor of the Bellagio employee parking garage. The first are taken during daylight hours – running from left to right – Las Vegas Blvd. is straight ahead. The tall building with the blue stripe on the bottom is the Aladdin.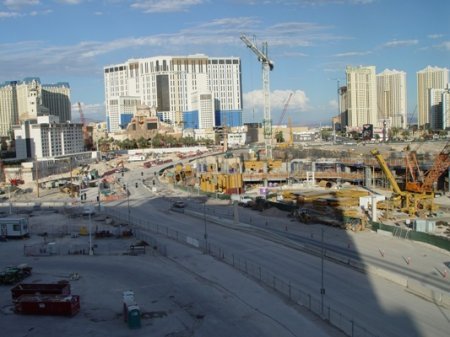 The green building to the right is the MGM.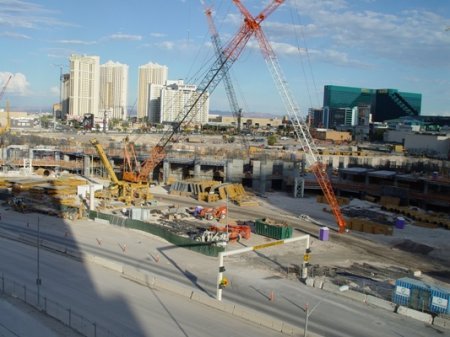 The Monte Carlo – looming above everything in this picture.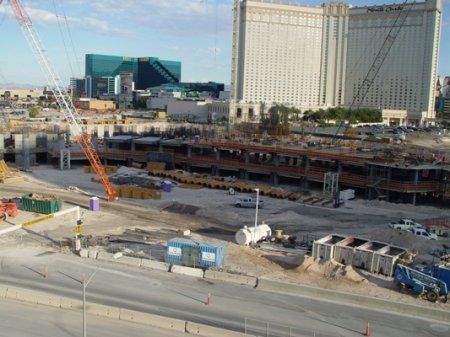 Mandalay Bay is the far building (on the right side of the crane) at the end of this shot.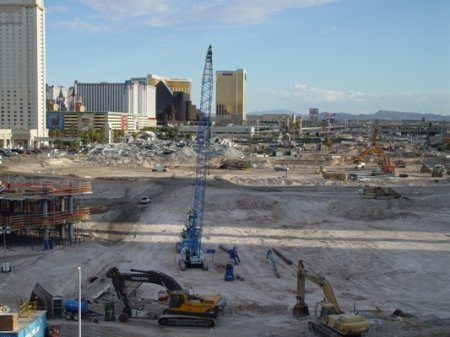 Frank Sinatra Dr. is on the right and this whole street has been a mess for months, construction has routed everyone into single lane traffic and it's a pain in the ass – it used to be the perfect escape hatch, freeing up a lot of stress in going to employee parking. The street running horizontally with the picture (at the bottom) is Harmon.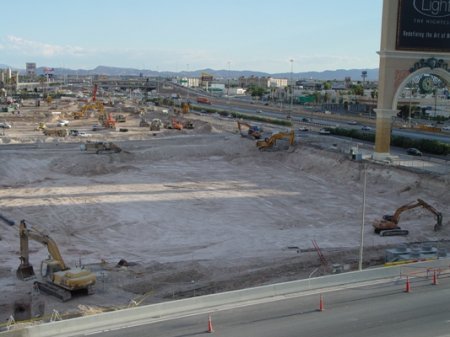 These are with a bit of zoom to define the actual construction instead of the construction site: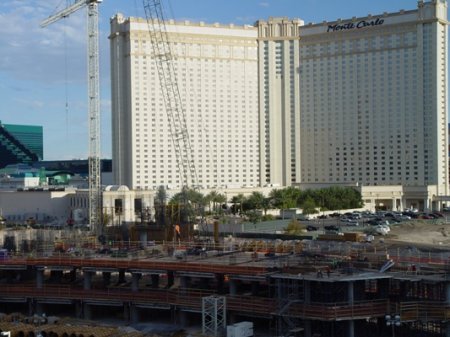 The activity going on is incredible, it's like watching a bunch of ants – all working to build an incredible anthill (of course there are no anthill in history that cost as much as this baby).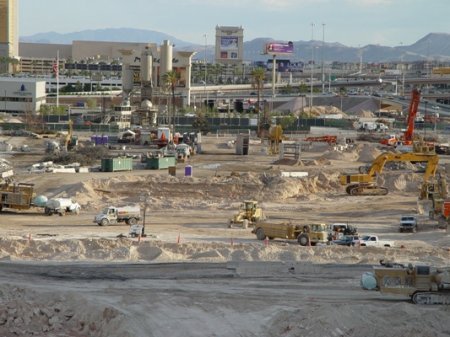 One of the floors – looks like 2nd or 3rd floor – and the construction workers.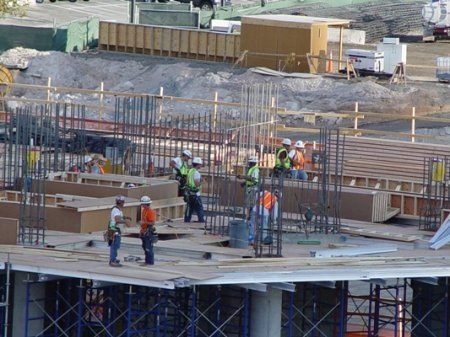 The Monte Carlo parking garage has been destroyed – this is a shot from Monte Carlo Drive which runs between LV BLvd. and Frank Sinatra Dr.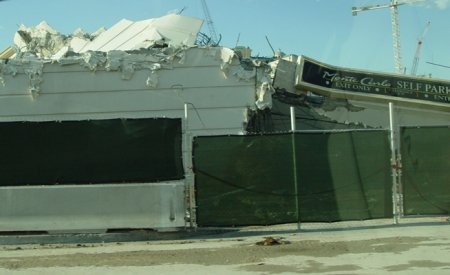 The view of the parking garage rubble from the construction side: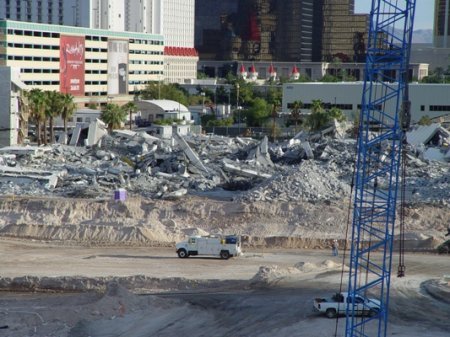 And just for fun, some of the night shot views. LV Blvd, behind the spotlights – in the first picture.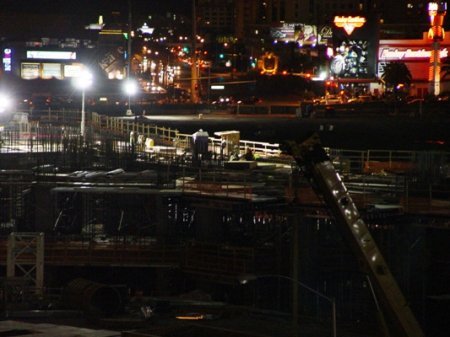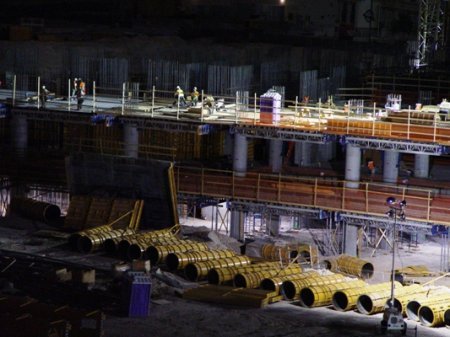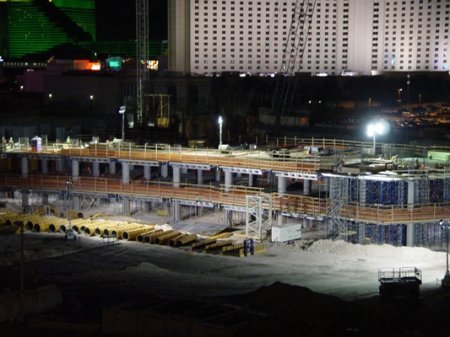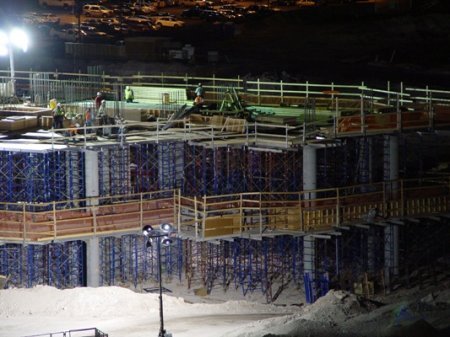 Next update will be in about two to three weeks. Unless I spot something incredible before then.